Millions of Muslim women around the world wear hijab, pairing it up with their daily attires. From gorgeous party wears to everyday casuals, the headscarf covering their mane is part of their identity. But often they find themselves on the receiving end which it comes to fashion choices surrounding hijab. But thanks to the fashion industries all-inclusive attitude in the last one year, women have options of designer hijabs too. And taking a step further, they will have chic and trendy hijab options too now.
The US-based company, American Eagle officially introduced first denim hijab, and it's just what many college going girls would absolutely love! And Netizens loved it too and lauded the apparel brand.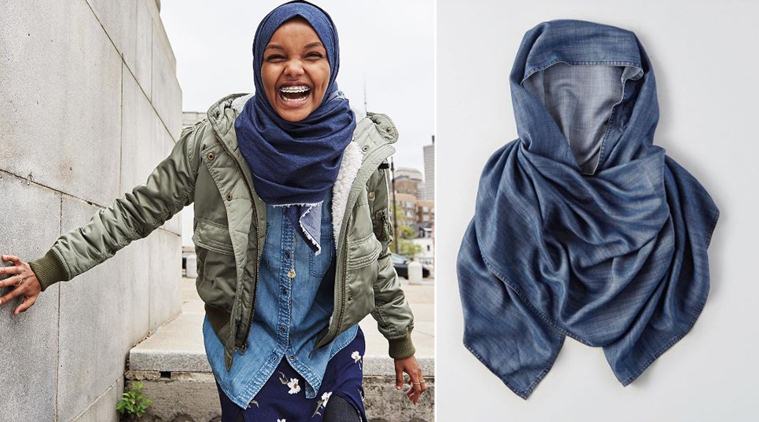 The denim hijab is made of a soft fabric and comes in an indigo shade variant. The clothing is available online right now for $19.95 (Rs 1284) with a description encouraging shoppers to "Wear it your way. Make it as original as you are."
The brand teamed up with 19-year-old American-Somali Muslim model Halima Aden who is taken the fashion industry by stride. The teen model created history by being the first hijab-clad model to turn into a cover girl for US-based fashion magazine Allure and Vogue Arabia last month.
With the objective to redefine the concept of the traditional "American Jean," the brand has launched the #ICan movement that promotes individuality and takes a stand against discrimination. Aden too shared a few pictures donning the denim hijab.