WITH A decline in the number of students enrolling in government schools over the past few years, teachers have started going door-to-door to encourage parents to admit their students in government schools instead of private ones.
The schools have also made pamphlets, posters and banners highlighting the achievements of the schools. Some have put pictures of senior teachers on the posters along with their qualifications. Others are highlighting the infrastructure that is available in the schools.
In the 2016-17 academic session, the number of students enrolled in government schools were 22.45 lakh against 26.19 lakh in the academic session 2015-16. As per records, the enrollment in the primary classes is reducing which shows that new students are not taking admissions in government schools. Rather, parents have given preference to private schools.
Bir Singh, general secretary of Haryana School Lecturers Association, said, "Government schools have teachers who are highly qualified. Still, parents send their students to private schools because of the impression that the quality of education in government schools is not good… which is not the case. In some government schools, teachers and principals have paid the fees of the students from their own pockets."
Last year too, in the middle of the session, the government schools made some efforts to campaign and enroll students. This time, the Haryana education department organised a special session to guide the the staff at schools on how to attract more students.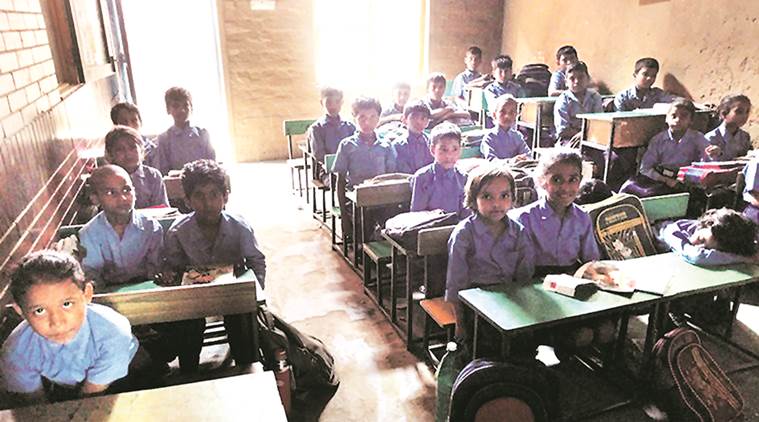 Narinder, principal of Government Senior Secondary School, Karnal, said the entire team of the school was engaged in the process.
"Our is the only boys' school here that has all streams. We have done an upgrade in the infrastructure in the school. We have also drawn up a list of phone numbers of prospective students and are calling parents, apart from meeting them personally. The student strength of our school was 570 and this time our target is to make is more than 1,000," he said.
In 2015, around 3,560 guest teachers were termed surplus by the Punjab and Haryana High Court and were terminated from government schools. The reason cited was that they do not have enough "workload." For the government school teachers, there is a need to ensure enough enrollment to ensure that the school do not shut down.
The staff of the government school at village Chamaria in district Rohtak are also going door-to-door to convince parents to send their wards to the government school instead of opting for private schools.
The school principal Dayanand Dalal said, "We have been successful in convincing parents and are hoping for increasing number of admissions. We are telling parents that we have more qualified teachers than private schools and better infrastructure. We have involved the village panchayat in the process as well."