For 15 students from Mauritius — who landed in Delhi to take admission in DU — the first day in the country turned out to be unforgettable. Darshani (18) landed in Delhi with her father and about 15 people from Mauritius early Thursday morning. She was in the city to take admission in Delhi University after getting a scholarship from the Indian Council for Cultural Relations (ICCR). The embassy, in her country, had told her that somebody will come pick them up and help them with the admission process.
At the airport, they waited for one hour, but no one arrived. Then, with a letter given to them from the Embassy in Mauritius, they headed towards Delhi University with their lugagge. By 9 am, they reached the university and stay put at the conference centre in North Campus. Bewildered, the students sat on the floor while their parents wandered around trying to figure out what was to be done. It was only at around 3 pm that the students were told they had to first go to the ICCR.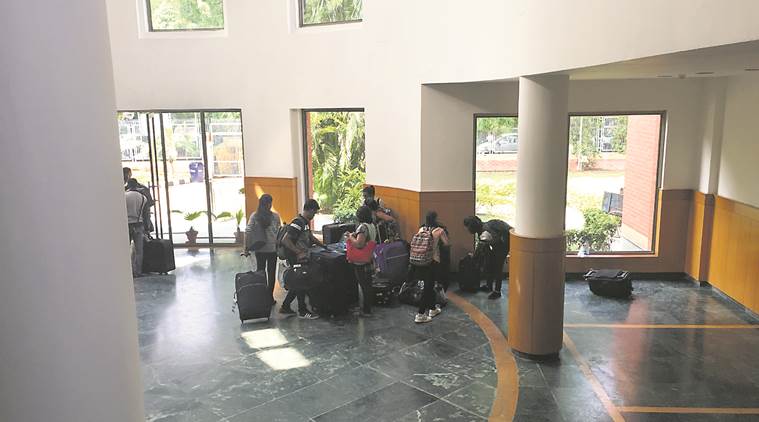 "When we reached the Foreign Students Registry (FSR) office, at first, they did not tell us anything. In fact, they took our original documents and asked for the photocopies of our passport, for which also we had to run around. Had they told us about this in the morning, it would have saved a lot of time and trouble," said Darshani. However, university officials said this problem occurred due to a communication gap from the Embassy in Mauritius.
"The embassy in Mauritius should have communicated with the ICCR or even the FSR office. Then the students would not have suffered. It was I who called up ICCR and asked them to help the students. But now, we have verified their documents, so admissions will be done on Friday," said Ashutosh Bhardwaj, deputy dean, FSR. Around 3.30 pm, the guards at the conference centre helped these students and parents arrange four taxis and they left.