Taapsee Pannu's look at the recently concluded IIFA 2017 wasn't inspiring at all. The Naam Shabana actor who stepped out in a red gown by Kommal Sood committed a fashion faux pas by going for a make-up perfect for Indian wear complete with a bindi and red roses on her bun. We were a little disappointed as she is someone whose styling, more often than not, is on point. So, we were waiting for her to get back to India to show us her fashion prowess and guess what? She did!
Celebrity stylist Devki B styled the beauty in an unique plum top from Rohit Gandhi and Rahul Khanna with a pair of Kate Spade denims.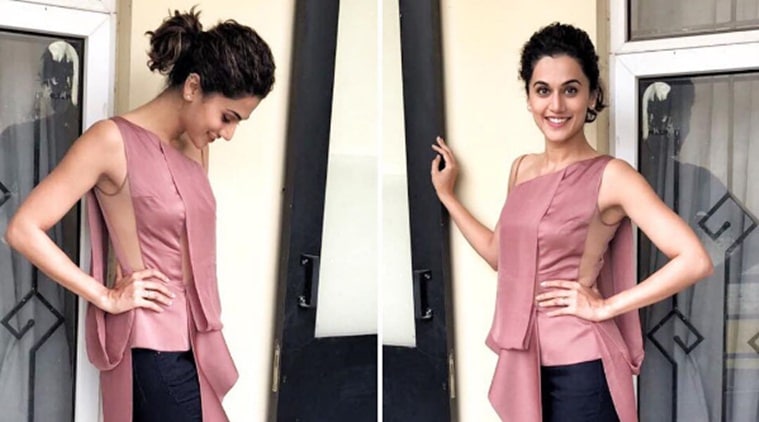 It's not an easy top to carry with the asymmetrical tailoring and long trailing strap flowing effortlessly in the wind but if you want to look like fashionable while been constantly on your feet, it's the perfect pick. We love her simple messy hairdo and minimal make-up.
Another look we like is her in this quirky print skirt from Sahil Kochhar which she paired with a white lace top and earrings from Gioielli by Parneet Thukral for her upcoming film Anando Brahma.