Airport looks can be tricky and it's not a good idea to overdo it but still keep up the fashion aspect up to the mark. The rule is to keep it simple and the functionality of your outfit should be apparent, say experts.
Ankita Bajaj from brand Vans India, Harkirat Singh of Woodland Worldwide and Vandana Anurag of The Parisian Boudoir have rolled out some tips for all fashionistas who love to fly in style.
* Trending since 2016, white sneakers are a must to pull off airport runs in style. It's impossible not to be able to pair these with any look — be it joggers, a dress, boyfriend jeans, midi skirts and even basic denim shorts.
* Instead of carrying a bunch of small things in multiple bags, carry a big lightweight tote. Tote bags not only look sophisticated but also help you to fit everything in one place, laptop and fashion magazines included.
* Always carry a warm jacket no matter how hot it is outside as the temperature inside the plane is always colder.
* Shoes with padded ankles call for total comfort when it comes to walking from one end of the airport to another. Be it low tops or high tops, always look for a padded ankle to steer clear of shoe bites.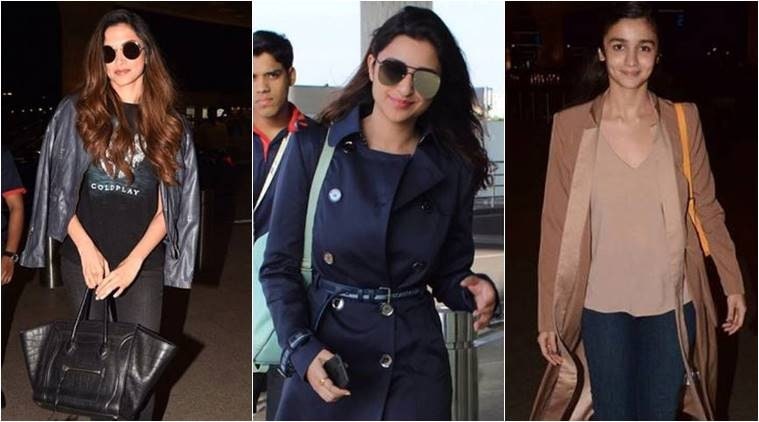 * Flared pants are an absolute favourite nowadays and are here to stay. They are not only comfortable but very stylish and add that extra edge even to your simple attire. Jeans are the basic wardrobe essentials and are perfect for travelling, pair them up with a sweatshirt and your look is complete.
* You can go for jumpsuits or maxi dresses as they are extremely airy and comfortable to carry and look very stylish too.
* Make sure you are wearing a relaxed top while travelling, as you are bound to sit in a confined space for hours. Choose materials like thin knit, cotton or silk. Avoid fabrics that may get wrinkled after sitting for long hours.